iPhora® Foundation - Secure Process Automation
Automation of complex business and workflow processes require solutions that are flexible and scalable to match the requirements that these processes bring. These processes are usually critical to the operations of your business and therefore require tools that are designed to securely manage the data throughout the process. iPhora Foundation brings these enterprise tools together in one cost effective package that includes:
Roles and permission-based workflow and process
Dynamic roles and permission-based workflow content
Built-in full feature business process and workflow management
Customized roles and permission-based email and process notifications
Two factor authentication for sensitive workflow processes
Dynamic control of user access to data throughout the workflow process
Full process transaction logging to meet compliance and audits
Asynchronous and synchronous event-based triggers to include external services into the process
Process-driven access control of related documents and files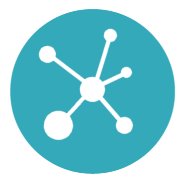 To learn more about Process Automation with iPhora Foundation, contact a Phora Group representative.
Learn more about iPhora Async