iPhora® Touch - Tailor Collaboration to Match Your Needs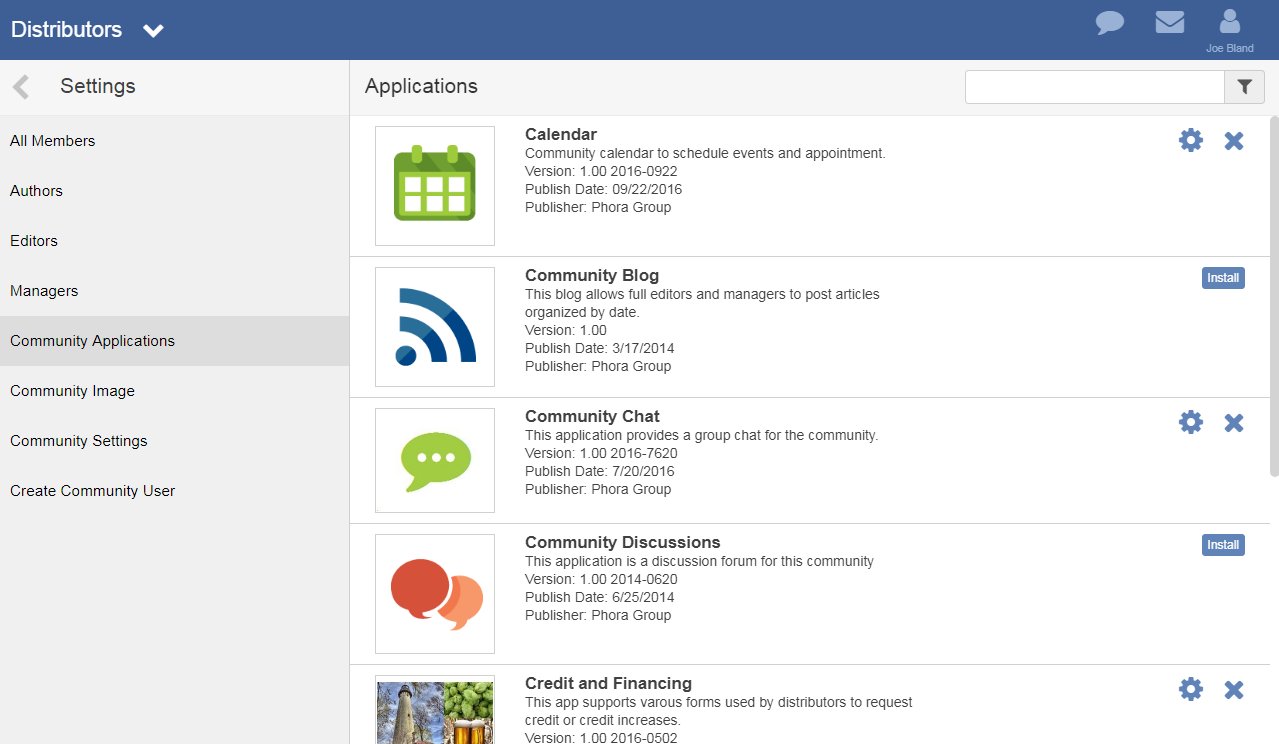 Every organization has different and unique collaboration needs, and individual projects within an organization may even have different needs. Yet most social collaboration solutions provide only a fixed set of capabilities, and customizing a community by adding or removing features is often difficult or impossible. Consider a community created to manage a proposal-writing project. Such a community would probably have no use for a community blog, which would only serve to clutter up the workspace. The ability to turn specific capabilities on or off is one of the key advantages of iPhora Touch.
Application Add-ons
iPhora Touch delivers a core set of social collaboration components for creating content, sharing knowledge, and interacting with other users. iPhora Touch allows you to tailor a community to match your collaboration using add-on modules that extend the capability and function of a community or subcommunity.
These add-ons are designed for easy installation. With the click of a button or tap on a touch screen, a community manager can add or remove any add-ons available to the organization including custom add-ons that have been created specifically for your organization.
Community Add-ons
iPhora Touch Add-ons that are currently available include:
Blog
Calendar
Chat
Discussion
Image Gallery
Library
Custom Add-ons
If you need a custom add-on to provide specialized functionality or API connectivity, Phora Group can build it to your requirements. Contact Phora Group to learn more.